Scottish Business Network are rolling into a new decade with a jam-packed January - here is your definitive list of what's happening at SBN this month.
January 16th - SBNRoundtable Series
This Thursday we head over to Glasgow for our first SBNRoundtable of 2020. These are new intimate sessions we run with a select group of business leaders where they share experience and expertise freely with you in the aim of moving all our businesses forward.
This time round we are being hosted at by one of our members Michael Young at MBN Solutions.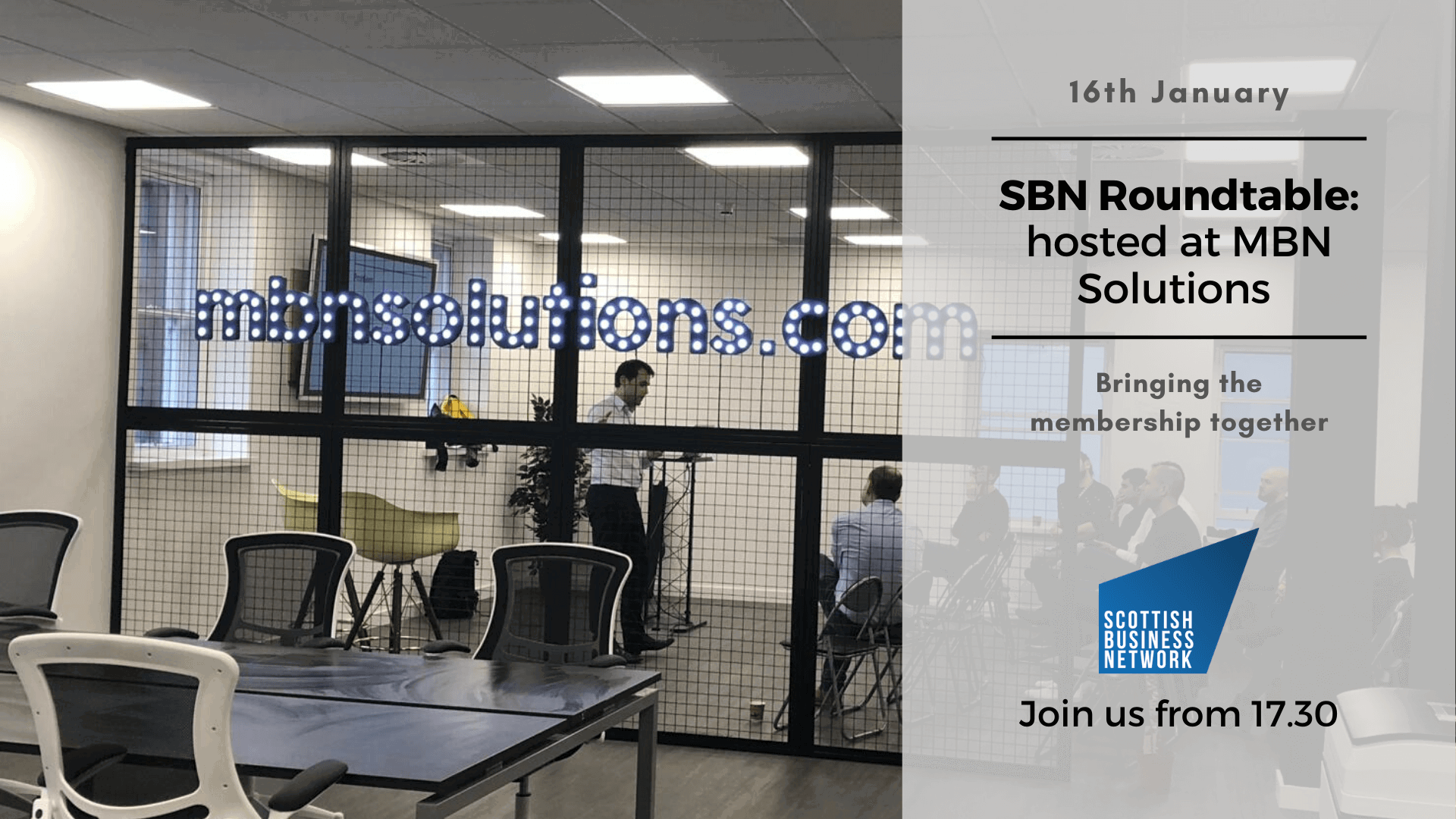 Our series with Scotland House in London continues this month as we welcome Ed Cochrane from YSC Scotland to discuss The Future of Leadership.
YSC have been researching how the culture of rapidly changing business will cause us to re-imagine our own leadership and shift our focus as a result. We will be looking at the polarities and tensions that global leaders are facing.
This event series is open to all Scottish Business Network members and Scotland House members.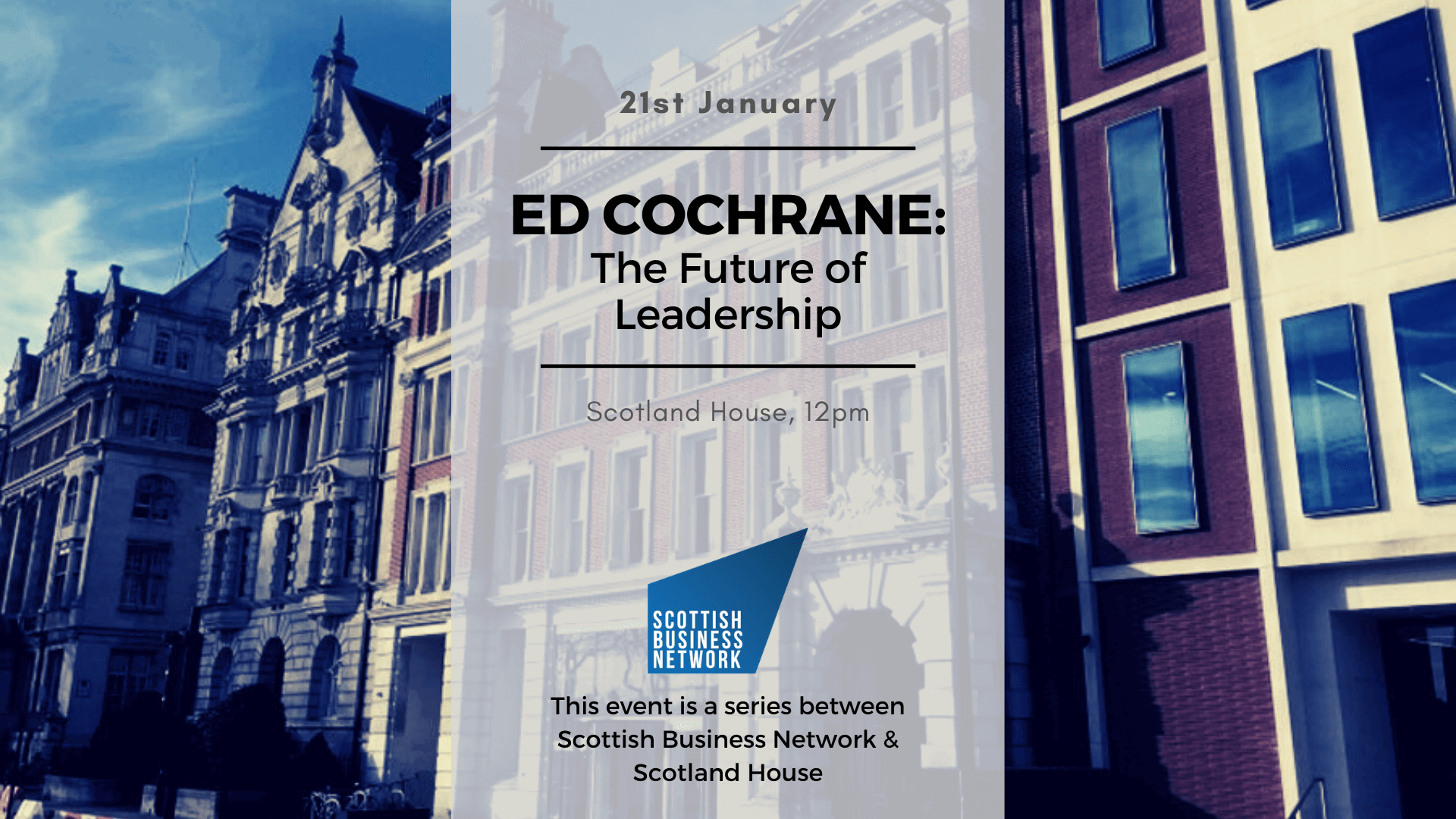 January 21st – SBN Masterclass with Simon Skinner
Our Masterclass series also returns this month as we welcome Simon Skinner, CEO of the National Trust for Scotland.
In this Members Only series we interview Scots who are at the top of their fields, allowing them to share tales of their business journey and advice they have for the members.
Simon has had a varied career which has seen him work in insurance, sales & marketing, finance and even healthcare management in Saudi Arabia. After 30 years living in Scotland, Simon is delighted to have been given the chance to be 'part of something that defines us in Scotland'
Simon was the feature of Episode 20 of the SBN Podcast Series which you can listen to on Spotify here.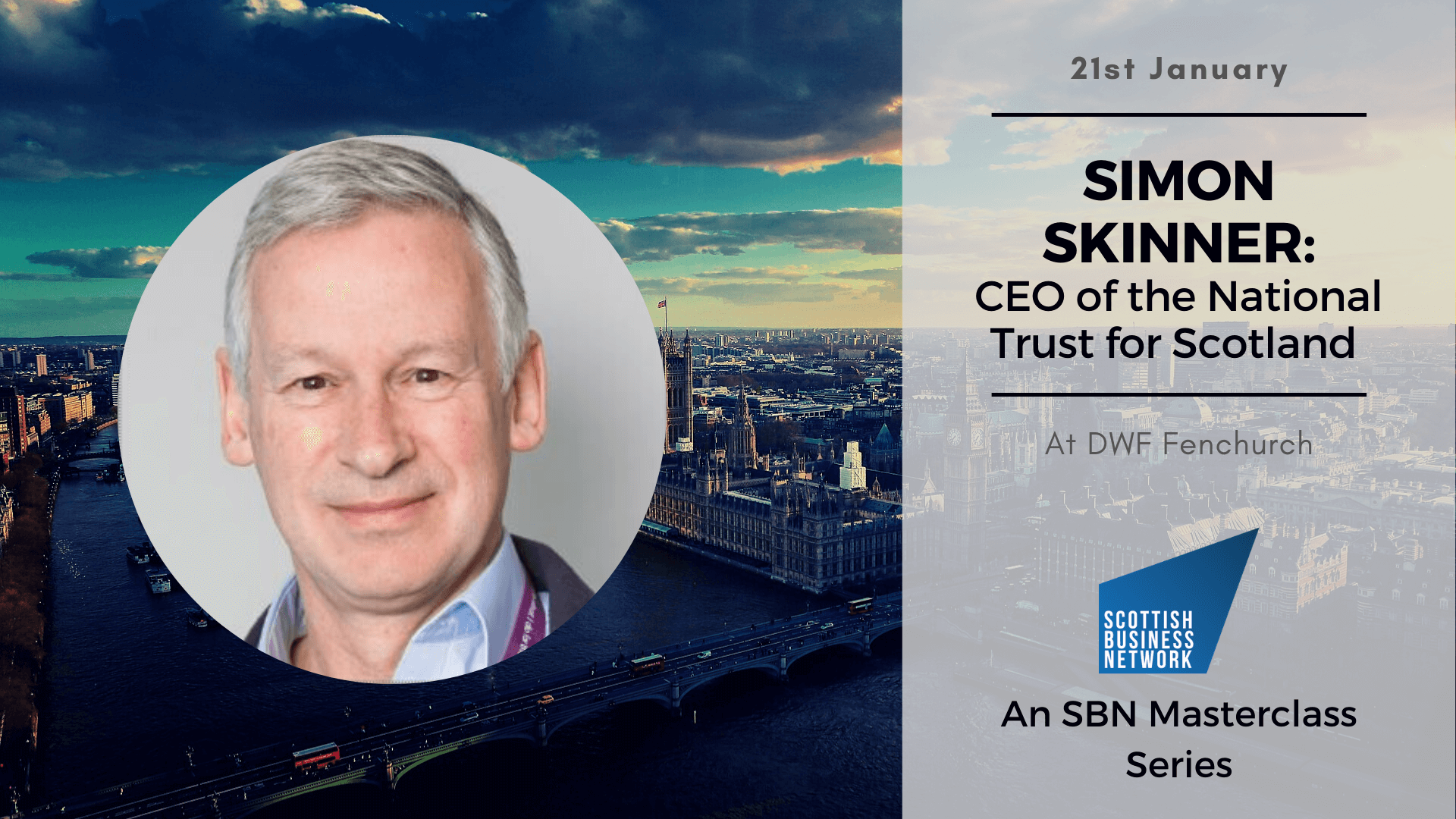 January 21st – London Event Series
We continue our London activity at DWF in Fenchurch where we will hear from Anna MacDonald of Play for Progress, Karen Somerville of Angels' Share and Rachel Macdonald of Isle of Harris Distillers. All three will share their asks in front of SBN Members and guests, seeking advice and guidance on how to continue scaling their business in London and abroad.
The night will also have some entertainment to help celebrate Burns Night, with Anna MacDonald sharing a song and raising a glass to the world-famous poet.
We are maintaining our work with Entrepreneurial Scotland this January as we host an event at WeWork in Edinburgh.
Back in October, as part of #SIW19, we hosted our hugely successful London Launchpad which saw 9 globally ambitious business leaders from the Entrepreneurial Scotland community venture south of the border for a day or learning, development, inspiration & connections.
Returning for January's event are some of those entrepreneurs who took part in the London Showcase. They will be forming a guest panel that will discuss some of their key learnings and touch on any recent developments within their business since their return from London.
We will also have a Keynote speech from serial entrepreneur George Mackintosh. George has worked in London, Hong Kong and Chicago and has traded in many other countries globally - if you are looking for global insight, don't miss out on hearing his reflections.
There are still tickets available for this event - sign up here.
January 28th – SBN Launches in Atlanta, GA
On the same night as our event with Entrepreneurial Scotland our Chairman Russell Dalgleish will be in the US for the official launch of our Atlanta Chapter in Georgia.
The event will bring together senior members of the Scottish diaspora with the goal of sharing the aims and objectives of SBN.
On the evening we will hear from SBN Chair Russell Dalgleish, Regional Ambassador Sandy Donaldson and Scottish Entrepreneur Jim Rae. Contributions will also be made on the night from David Dodd and SBN New York Ambassador Fraser Grier.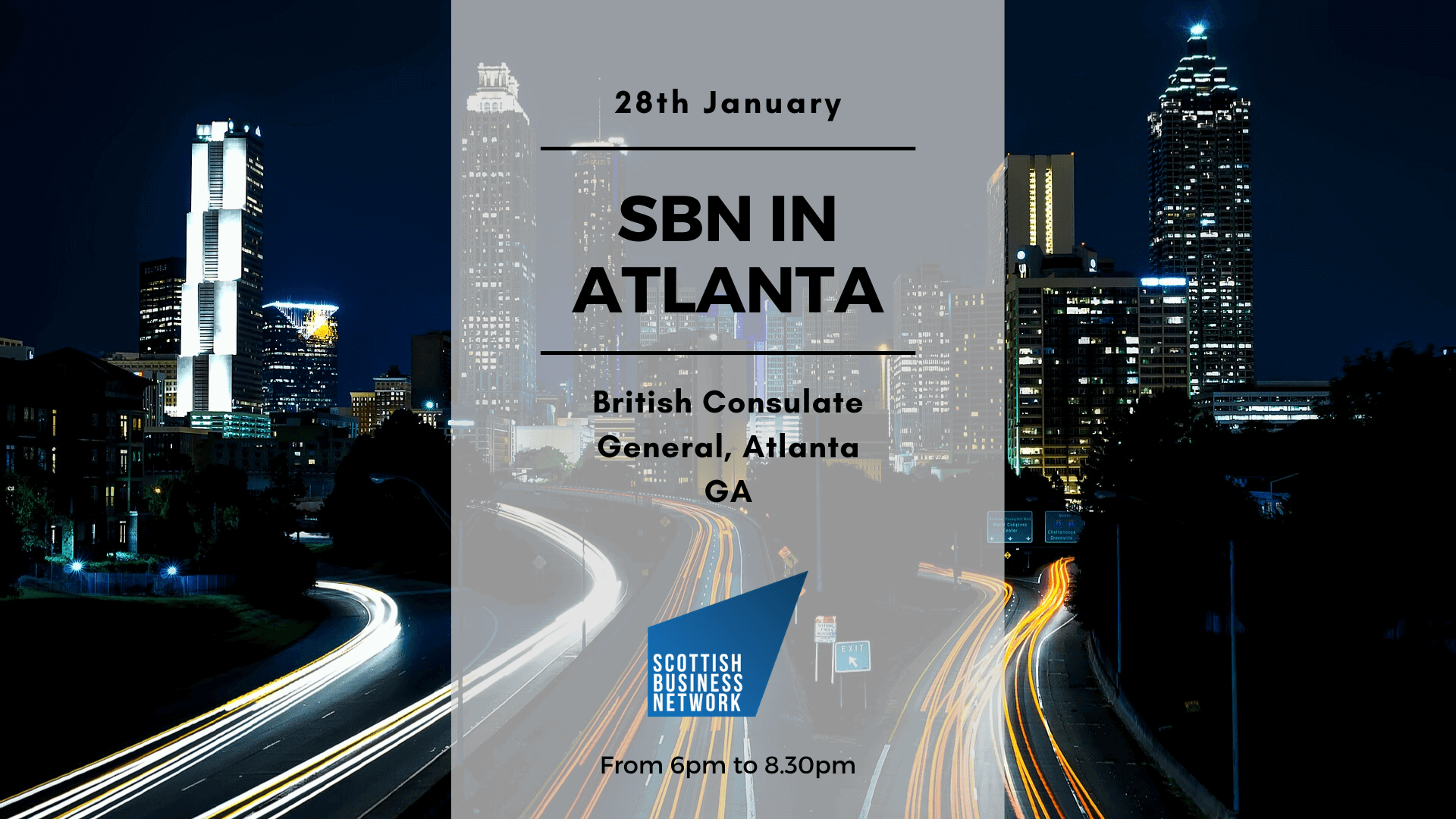 ----------------------------------------------------------------------------------------------------
You can keep up to date with all things SBN by joining our Mailing List, keep notified by signing up here.