On the afternoon October 22nd, 11 of Scotland's leading entrepreneurs will embark on a day of learning that will provide practical tips, connections and inspiration to help them succeed on a global scale.
Five expert speakers, covering a range of topics, will give these entrepreneurs the opportunity to develop their global perspective, interact with like-minded peers and seek support in their global ambitions.
Sandy Kennedy, Chief Executive of Entrepreneurial Scotland, commented: "Scotland is doing something truly special. People are beginning to sit up and take notice of our ambition to become the most entrepreneurial society in the world, but we have lots more to do at a national level to help make this a reality — and we're making progress. This event in partnership with Scottish Business Network forms part of Scottish International Week 2019 and is an example that we achieve when we work together to achieve a collective vision. Entrepreneurial Scotland Members have a unique opportunity to showcase their respective businesses while learning and connecting with a diaspora of business professionals in London"
The various topics which will be covered by the expert speakers include: Establishing a Global Mindset with YSC's Ed Cochrane, Market Differentiation with Genoa Black's Alex Cardnell, Engaging your Network: Building and Maintaining Business Relationships with Sue Stockdale and Establishing your business in London with Rob Hamilton.
Rob, who is the CEO of Dynamic Edge, said "I'm very much looking forward to working with Scottish Business Network and Entrepreneurial Scotland to support these Scottish businesses looking to expand outside Scotland, not only into London but to Europe and further afield"
Special Guest Brian Duffy, CEO of Watches of Switzerland and an Entrepreneurial Scotland Fellow, will then be sharing his vast experience of global business and how the attendees can use London to take their business to the next level.
Christine Esson, CEO of Scottish Business Network, added: " It is a real privilege to have these expert speakers provide their unique Scottish take on taking your business global".
The event will be a seminal moment for these ambitious entrepreneurs and will certainly act as a launchpad for their global ambitions.
---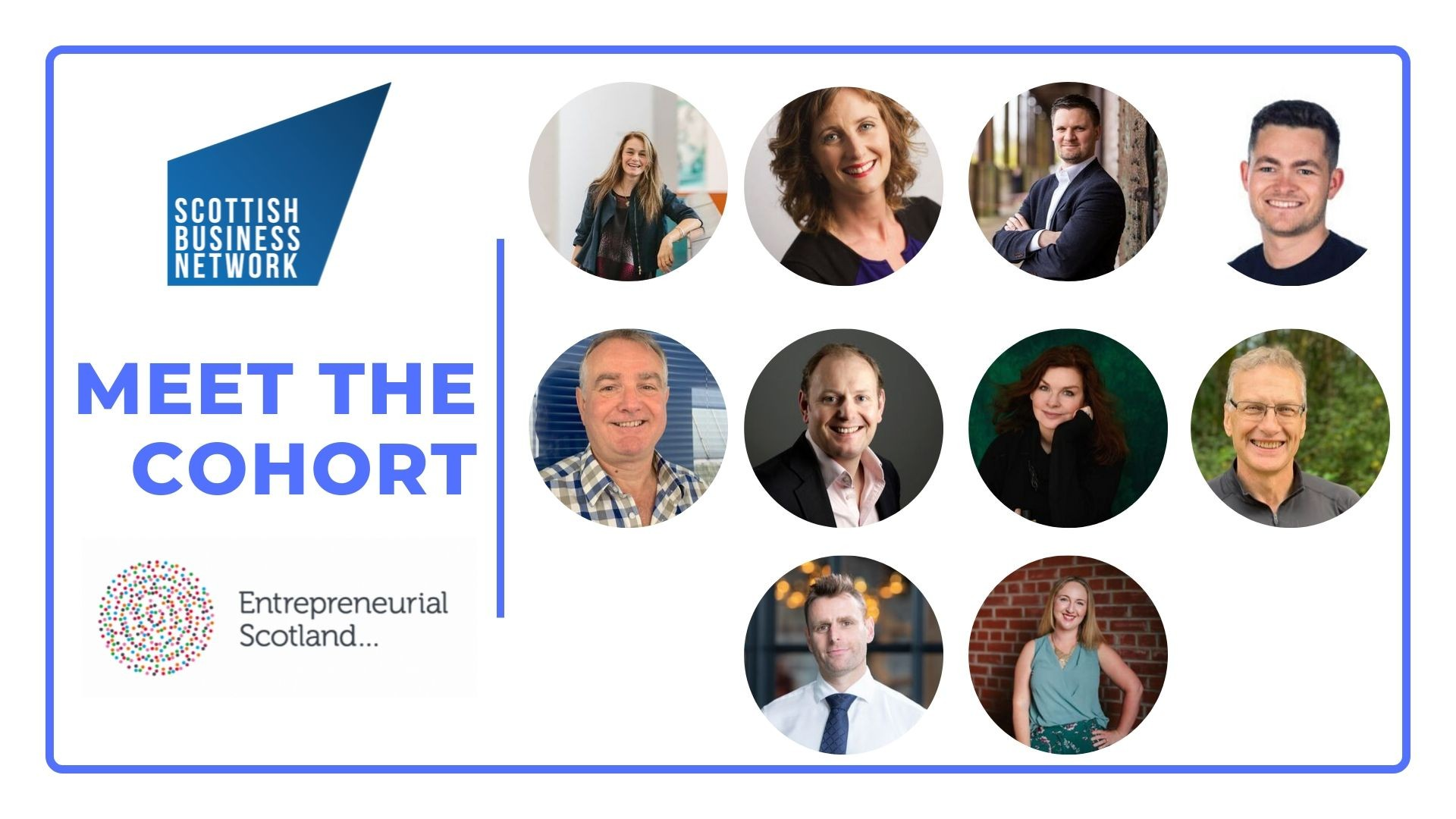 The 11 selected entrepreneurs who will be attending this event are:
Dave Stewart — Fresh Air Leadership Company
Imogon Russon-Taylor — Kingdom Scotland
Ian McKerrow — Edinburgh Whisky Academy
Claudio Marturano — Nubis Aviation